Phoenix Airport Limo Service
Peaceful, Easy Airport Experience in Phoenix with Limo To Phoenix Airport

Airports should not be places of stress and frustration; however, security measures and airport policies create an environment of exacerbated waiting due to lengthy procedures that can easily lead to frustration and stress. Make your airport experience a little less of a headache in Phoenix with car service to and from the airport.
The power of taking advantage of our services to arrive at the Phoenix airport via Limo To Phoenix Airport is noteworthy. Rather than having to park a private vehicle. Or beg favors from friends, you can enjoy a comfortable, peaceful ride to the airport drop-off.
Our chauffeurs enjoy a familiarity with the airport's facilities and know exactly where to go for drop-offs and pick-ups. This method of transportation eases you into the process of travel rather than beginning the event with an already stressed mindset.
Phoenix Airport Limousine Services
The benefits are even greater for visitors to the city who are disembarking a flight at the airport. Town car service in Phoenix offers a greeting pickup within the airport should you need luggage assistance or outside pickup if you have less luggage or little time. With Phoenix Airport Transportation, you don't have to rely on favors, taxis, or rental cars. You can relax and enjoy being catered to rather than dealing with at best a less than favorable environment and at worst. Trying to find a location in an unfamiliar area with hectic traffic. Air travel creates such a sense of stress, and the ground transportation post-flight should be more conducive to relaxation than frustration.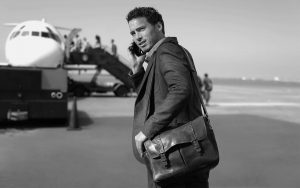 Our company provides a Phoenix Airport Limo service intended to decrease the level of stress experienced by travelers. We accomplish this by employing superior drivers and automobiles, maintaining a varied and road-ready fleet. And going above and beyond with customer service. We vet our drivers through rigorous training, background checks, and drug testing, and we make sure to use newer model vehicles with inside and out detailed care.
The confidence that you will be on-time is a must with a service such as ours. We appreciate the significance of punctuality; it reflects on our company just as it does you. Other requests are also welcome. Customer service is available 24/7 to respond to any requests or issues; additionally, reservations may be made via the internet at any time, even if it's a short notice request.
Call (602) 730.7122 us for Phoenix Airport Limo service. Get free quotes for Phoenix Airport Transportation & Limousine Service Phoenix AZ