Convenient Phoenix Airport Car Service Solutions for all of Phoenix.
Meet a team of courteous professional chauffeurs that are available 24 hours a day. And provide the most accommodating Airport Car Service Phoenix AZ has ever experienced.
Discover Phoenix airport car service that is not only on-time, but usually arrives early for peace of mind. Our goal is to always be accessible, convenient. And provide our frequent flyer clients with a transportation service that they can always depend on, without anticipating stress or complications. In fact, we make note of your preferences. So you don't have to request champagne every single time, or a temperature of 72, if that is what you prefer. We always create a one-of-a-kind service for our clients and are accommodating to special requests.
Car Service from Phoenix Airport
When you ride with us, you ride with the confidence of having an attentive driver who is very well acclimated with Phoenix and the local area. So if you have an unforeseen change in plans and are in need of an additional stop. Our drivers can adapt and know exactly how to get you there. Because we understand knowing the area—can be the difference between early and late, and with us, late is not an option.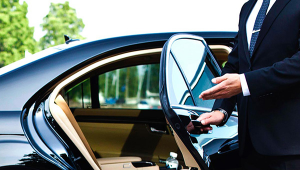 We not only provide Phoenix airport car service  travelers can rely on individually, but as large groups as well. Our large and pristine fleet of charter buses, motor coaches, and town cars, suvs, sedan car service are capable of providing fantastic transportation for groups in the thousands. We offer a variety of choices from economical to complete luxuriousness, even for out-of-state travel.
Car Service to Phoenix Airport
Grab no-wait transportation with a town car service Phoenix can use for daily business commute. We always have drivers on standby. On the road you can enjoy WiFi, flat screen TV's, spacious seating. And a fully comfortable and clean environment. Ride with privacy and catch up on what is important. If you need multiple stops, our drivers will patiently await your return.
Reserve your immediate chauffeur online, or call (602) 730.7122 today!