Party buses are quickly becoming the preferred party method when celebrating important life events!
Bachelor parties, proms, girls' nights out, sporting events watch parties, and club-hopping extravaganzas are all gatherings appropriate for making use of a party bus rental Phoenix.
The reasons in favor of using a party bus are many and obvious. The features included in a party bus are geared for an incredibly fun event.
They include a bar, a dance floor with a dance pole, plush seating, superior sound system, and televisions for viewing. We offer ice, cups, soda, and water, and we invite you to make requests. So that we can provide a personalized experience for your event. What else could we possibly provide to make your event better? No where else could you find a venue that incorporates transport!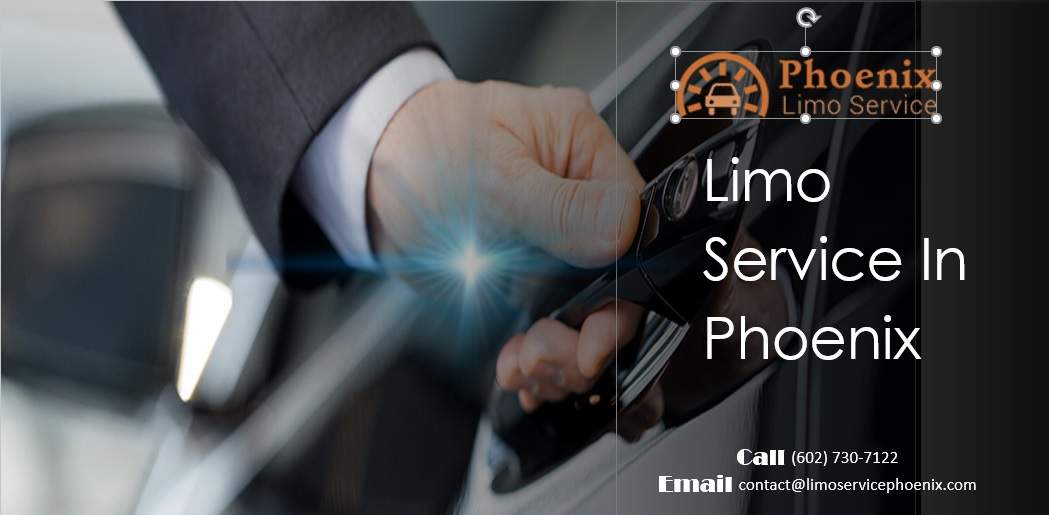 Smaller (or calmer) events may choose to use limo service in Phoenix. Our fleet includes a variety of types of vehicles from smaller town cars, to regular limousines, stretch limousines, hummers, buses, party buses, among many others. Every vehicle is a newer model and receives regular inspection. And maintenance; each holds all licenses, bonds, and insurances appropriate. The interiors of the vehicles are of the highest quality, luxurious, and clean. Your event will never be spoiled by a less-than best quality vehicle when you use our services.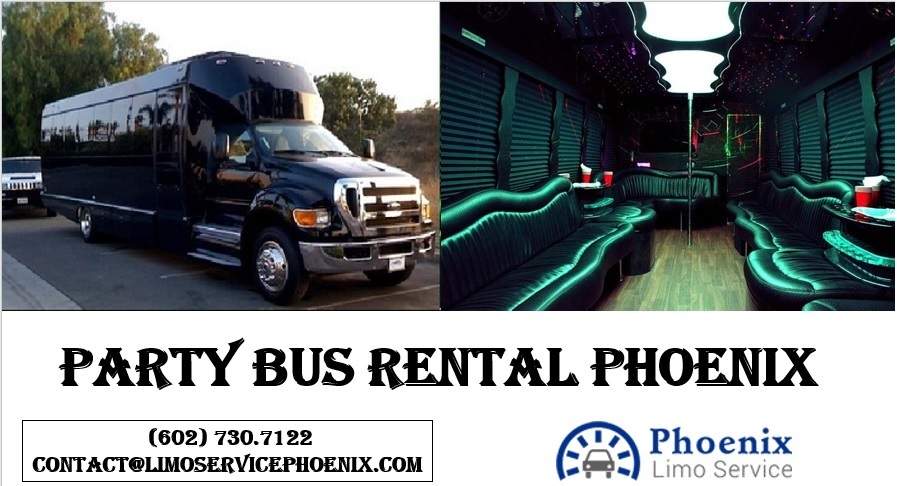 The size of your event may make you think you can't use car service for your event. Not so at all; we can accommodate all sizes of groups. Booking is simple should you need a limo or bus rental in Phoenix.
Our network of localities makes it possible to book from across the country and online for a booking to be available within minutes. Should you experience a hiccup along the way or want to make a request at the last minute. Our customer service is available whether it's during the day or two in the morning. Parties aren't limited to business hours. So our customer service must be available around the clock, unlike most other companies. Proudly providing personalized customer service is one hallmark of our company. We rest our reputation on the quality of the customer service and professional treatment that our clients receive.
 Professional drivers may be the hub of your event, navigating traffic to arrive at the destination promptly and safely. Relying on availability of taxis or sober friends at nights. End is a bad bet when the night is filled with partying. Keep your guests safe with our trained, background tested. And drug monitored professional chauffeurs when you take advantage of our services.
(602) 730-7122
contact@limoservicephoenix.com